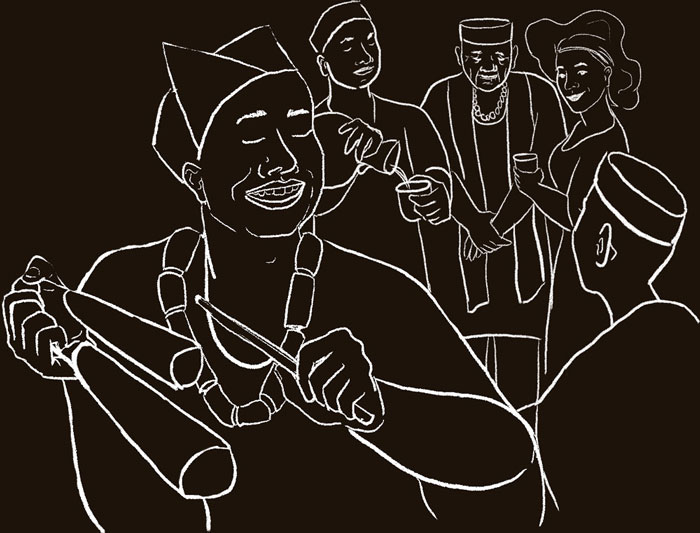 Dimeji Onafuwa, PhD, is a designer and researcher whose dissertation explored new methods for communities to negotiate shared resources. These shared resources are known as the "commons", so the process of finding new ways to protect, share and redistribute these resources is called "recommoning". A commons could be anything from the front lawn of a shared apartment building to the watershed of a river. Anyone who uses or is impacted by this commons is a stakeholder in the recommoning process. Dimeji sees designers as potential facilitators of this process by helping to bring people together and encourage fruitful dialogue. Dimeji is originally from Nigeria and he used traditional Yoruba community members as archetypes for the roles these stakeholders play.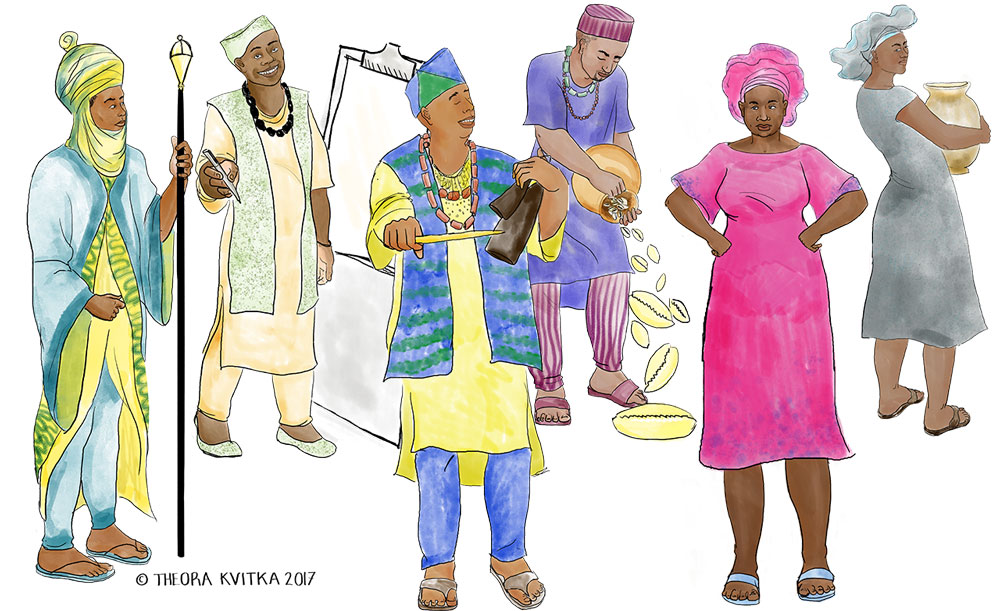 In 2017 and 2018 I worked with Dimeji to visualize these community members and other concepts from his dissertation. He uses these illustrations in presentations and also during recommoning sessions. Dimeji is a brilliant designer and a talented painter, and working with him was a true joy!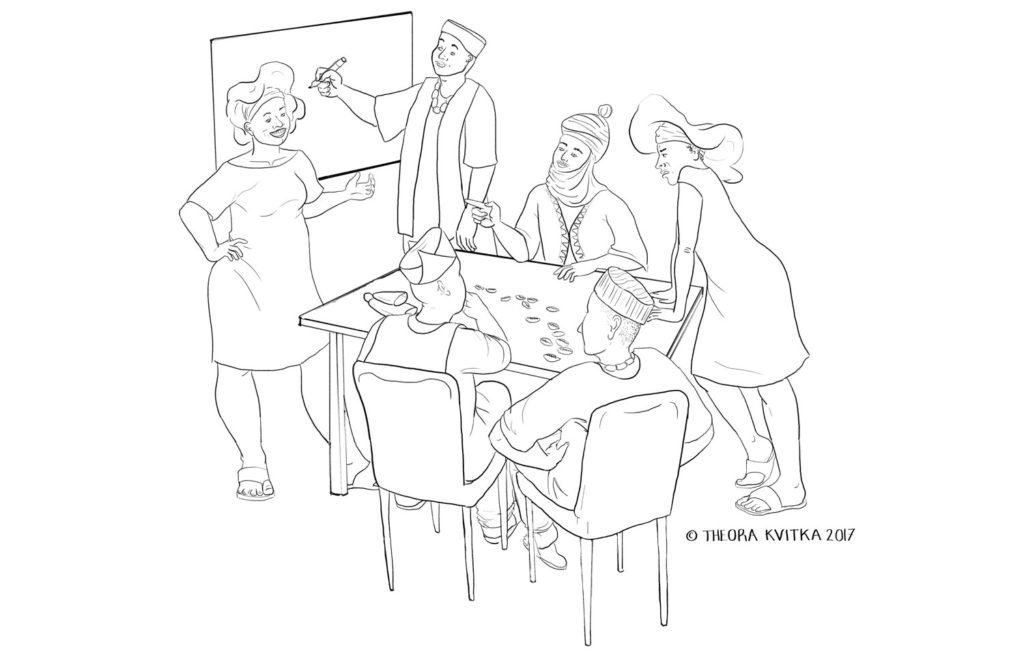 If you are curious to learn more about design-enabled recommoning, Dimeji explains it better than I can on his website, and has examples of how he's used this process to facilitate recommoning discussions.