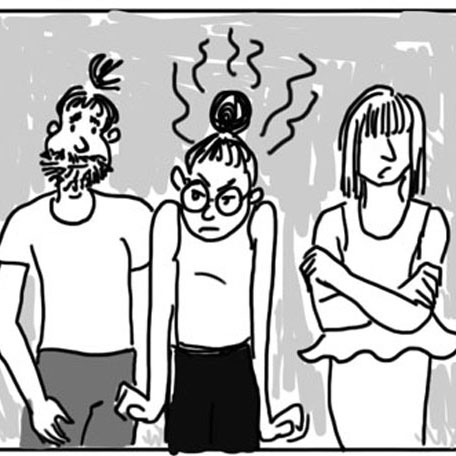 From February 2016 to January 2018, I created and published a webcomic which answered the question: What would happen if Earth got too expensive to live on and the twentysomethings had to move to another planet?
Urbanity Planet contained stories about life on Planet N!#ult0n, ranging between angst, satire, comedy and political activism. Although characters and storylines are sequential, I intentionally made the comic a series of vignettes which can usually stand alone.
The full story is available online here.  The majority of the content was made into two zines, for those who prefer paper-based reading.  I read selections from Urbanity Planet as a performative comics reading at Bunker Projects in Pittsburgh, PA in October 2016. Additionally, Urbanity Planet made it into the first two issues of Call Out Comics, published in 2017 and 2018.