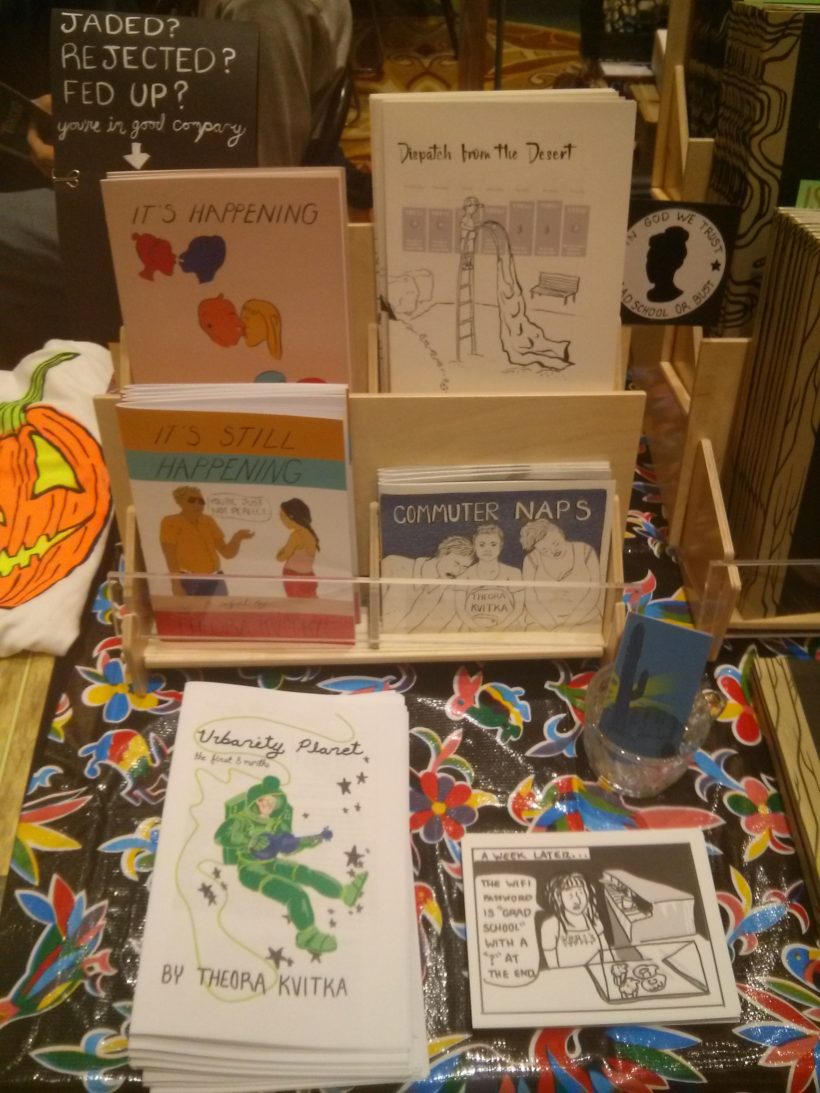 On September 17th and 18th I showed my work at the Small Press Expo in Bethesda, MD. Above was my set up this year, and to the right, last years'. If you look closely, you'll see that last year I was selling just two mini-comics plus greeting cards.  This year, I had three mini-comics, a four-part zine series, and a brand new compilation of my weekly webcomic, Urbanity Planet.  It's been an incredibly inspired and productive year, and I owe much of that to the amazing experience I had at my first SPX.  After many years of toiling privately on my work, the opportunity to share it with eager festival attendees, as well as see the beautiful, brilliant work of my fellow creators, is wondrously affirming and encouraging. I had an awesome time this year, too, and am chomping at the bit to get back to work.
Especially for SPX, I collected the first eight months of my webcomic, Urbanity Planet, into a 36 page, hand-bound zine that includes exploratory sketches and character development that I haven't published anywhere else!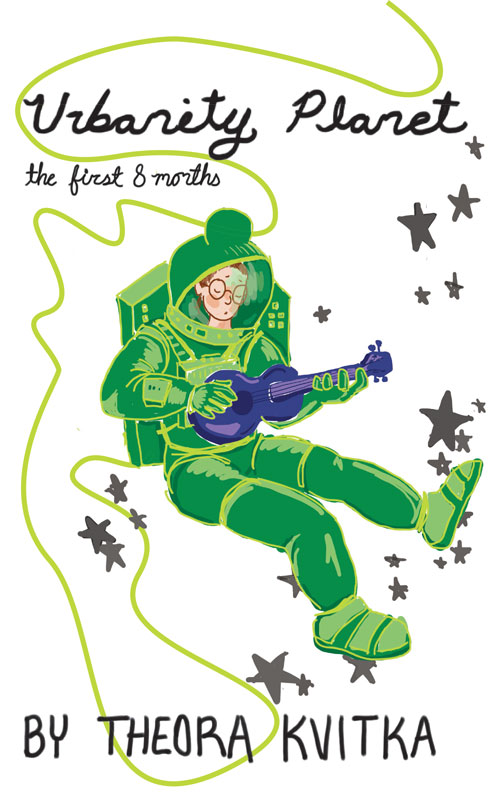 You can order your own copy and catch up on the entire story for only $3 plus shipping and handling.  That's less than you'd pay for your half-caf almond milk mocha cappuccino. Right?
Right.