For two years, I've been working on an idea for a book of illustrations, and I'm pleased to announce that this project finally has a release date: April 11th, 2016!  Commuter Naps is a collection fantastical ink wash drawings showing urban dwellers sleeping in strange places on their way to work.  Whether it's walking the dog or riding a bike, some people can just sleep anywhere!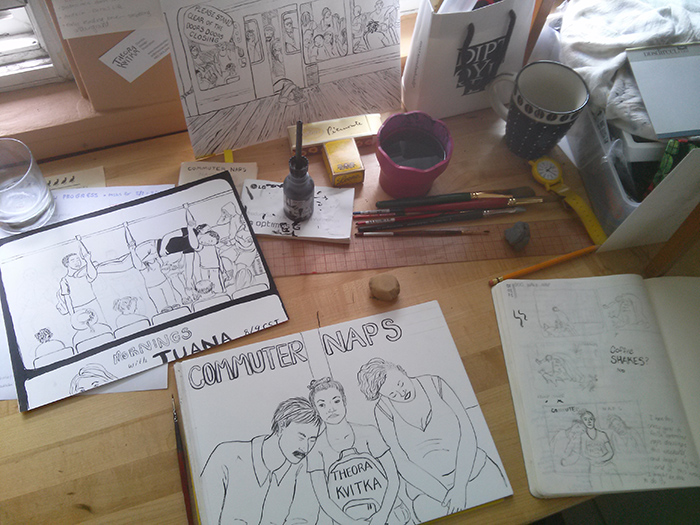 This book is 5.5 x 7″, 18 pages, and printed by Perfectly Acceptable Riso in Chicago, IL.  A risograph machine is a funky, early photocopy machine similar to a mimeograph and prints in a limited color palette.  All of my greeting cards are printed this way, and I'm excited to use this method for a larger book project.
If you've never been a morning person, you'll commiserate with these drowsy characters.  Pre-orders of Commuter Naps are only $8 plus shipping and handling.  Available now until April 4th, or for $10 after April 11th.