Do you nap on the way to work?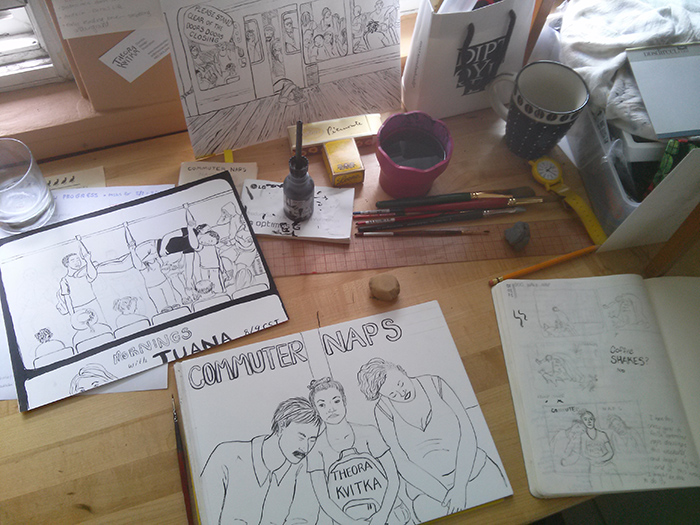 These characters seem to be able to sleep anywhere.
I'm churning through the pages of my next self-published slice o' life mini-comic!  The aim is to have it ready in time to debut at the Small Press Expo in Bethesda, MD this September, where I will be a first-time exhibitor. I'm exited and nervous. Gratitude to my table buddy, Sophie Goldstein for providing moral support.
Make sure to stay in the loop about events and updates leading up to SPX by signing up for my (infrequent) email newsletter: https://tinyletter.com/TheoraKvitka