Sauced Night Market and Birthday Card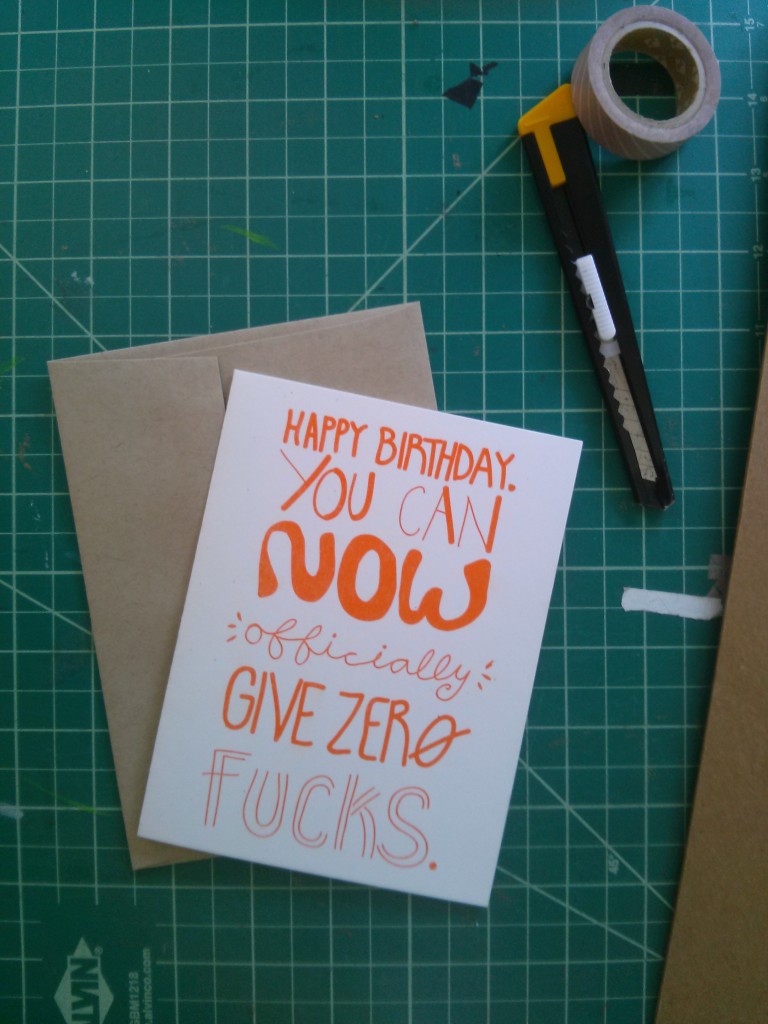 Hot off the press from Perfectly Acceptable Risograph Printing, a new greeting card with plenty of snark. This is actually what I said to my mom when she turned 60 recently (yes, we have that kind of a relationship), and she told me it was the best birthday present anyone gave her.
I debuted this card at the Sauced Night Market at Thalia Hall last Thursday night, where I was an invited vendor.  If you couldn't make it, I've got it for sale via my storenvy store…. check it!