In 2013 and again in 2015, I self-published painfully real minicomics about dating, based mostly on personal experience.
It's Happening
My first-ever mini-comic, a collection of stories about dating in your twenties. I'm still as proud of it now as I was then. Full cover covers with 18 black and white interior pages.
It's Still Happening
The sequel from 2015: even more absurd stories about dating (or not dating) in your twenties. Also self-published, with 18 snarky interior pages.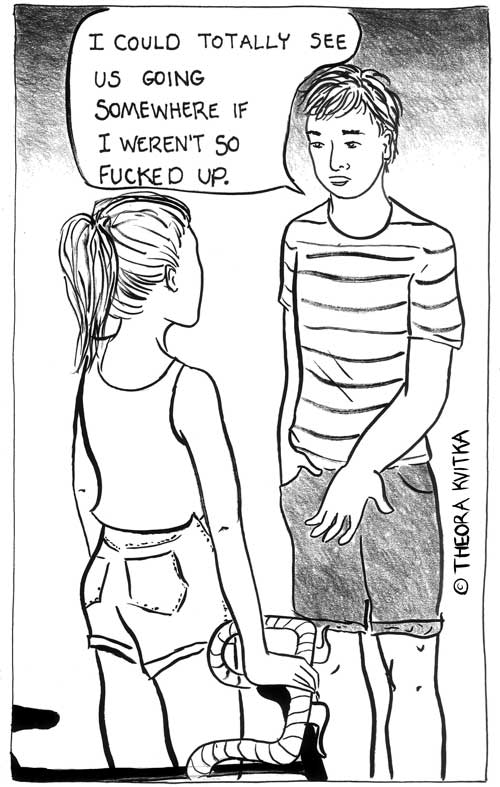 These comics have both sold out, but maybe someday I'll do a reprint.