More snark in the mail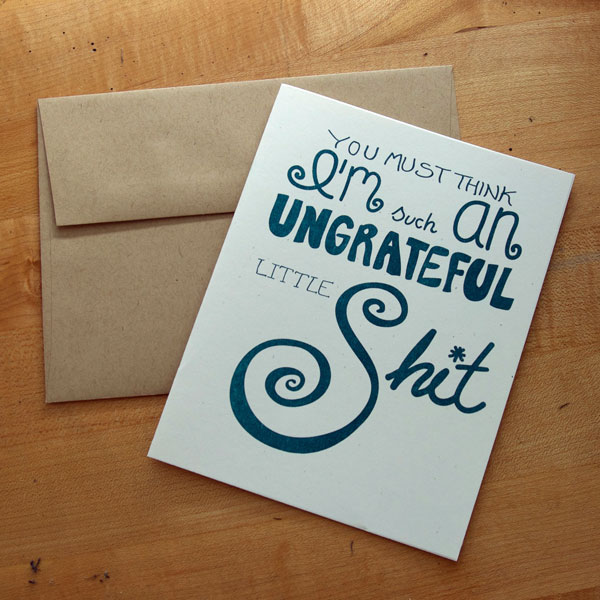 I never send timely thank you notes and I'm tired of feeling guilty about it.
I made the card that says exactly what I'm thinking.  Do you feel this way, too?  Express yourself freely with one of my new greeting cards. Printed by Matt Davis at Perfectly Acceptable Riso.  $4 plus shipping.
2 thoughts on "More snark in the mail"
theora_admin