Fun with userflows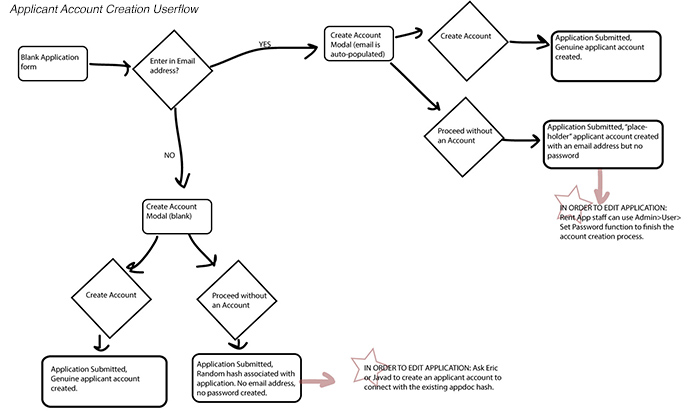 I've known I was a geek for quite some time.  I've also been told that I'm one of those "uppity organized people".  So why should it surprise me that I absolutely LOVE making flow charts, user flows and other visual devices that break down complex information into simple shapes?
I started making some diagrams at the small SaaS tech company I work for to help clarify internal site behavior to a new hire I am training.  Then I moved onto making some user flows that articulate the code objects which determine site behavior.
In addition to work through the above tech company, I also sometimes make goofy flow charts for fun. Here's a sketch I made for my female friend who likes to go dancing in NYC.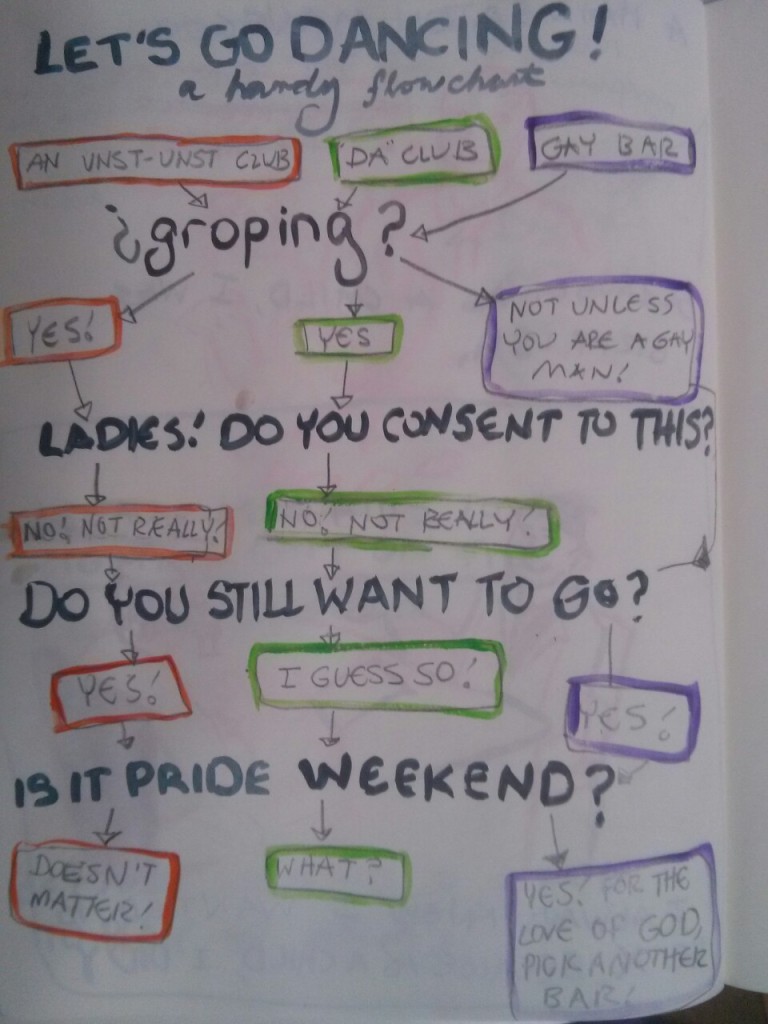 Later, I showed this flow chart to a different friend, and it lead to a commission for a flowchart for another software company! Who knew!?  As soon as I'm able to share that piece in my blog I will, because I'm thrilled how it turned out.
Do you know anyone who needs a flow chart, user flow or a taxonomy map for their serious (or not-so-serious) project? Get in touch! I'd love to geek out with you.